What is a Stackable Ring? A Fashion Trend
Dive into the Dazzling World of Stackable Rings!
Unlock the secret to sensational style with
stackable rings
, the trend that's taking the jewelry scene by storm! These versatile little wonders are more than just accessories; they're expressions of your unique personality. Let's embark on a journey to discover the ins and outs of stackable rings, from defining the concept to mastering the art of stacking.
A Symphony on Your Fingers
Stackable rings are the ultimate form of self-expression for jewelry lovers. Picture this: delicate rings that nestle together like old friends, creating a harmonious melody of style on your fingers. These rings are designed to be worn in multiples, allowing you to mix, match, and create a dazzling composition that tells your story.
Rise to Stardom
What makes stackable rings the shining stars of modern fashion? It's all about versatility and personalization. Stackable rings offer a dynamic way to showcase your style, allowing you to change your look effortlessly. They're the go-to accessory for fashionistas who crave individuality and want their jewelry to reflect their ever-evolving tastes.
Types of Stackable Rings
A Feast for the Eyes
Prepare to be captivated by the myriad styles and materials that bring stackable rings to life. From delicate bands adorned with sparkling gemstones to bold statement rings with intricate designs, the options are as diverse as your imagination.
Playing with Colors and Gemstones: Kaleidoscope of Expression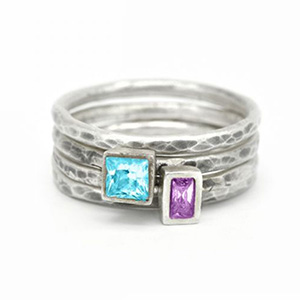 In a world filled with trends, opt for something timeless. The beauty of stacking is the freedom to express your mood and personality through a kaleidoscope of colors. Gemstone-studded rings are not just eye-catching; they're conversation starters. Yoou can easily play with a color scheme that reflects your unique style. Consider it not just a quest for adornment but an opportunity to carry a meaningful piece of jewelry.
Unlock Your Story: Why Choose Engraved Stack Rings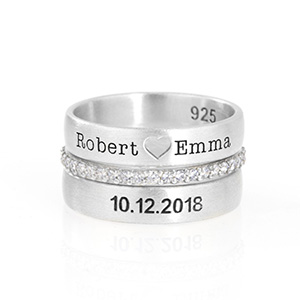 Engravings add a layer of depth and meaning, turning your stackable ring into more than just jewelry—it's an artistic expression of your unique tale. Because, truly, when it comes to style, the beauty lies in the intricacies. Engravings aren't just marks; they're whispers of sentiment, tiny love notes etched into each ring. Choosing engraved stack rings is an investment in memories, a wearable timeline of cherished moments. From special dates to meaningful initials, your stack becomes a canvas for your story.
Why the Infinite Ring is Perfect for Stacking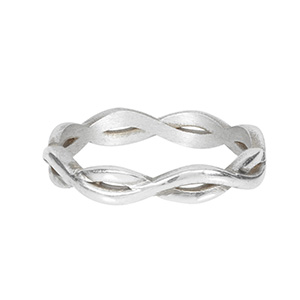 This ring's sleek and minimalist design isn't just a look; it's a vibe! But it's not just about the looks – the symbol of the infinite wave is pure grace and endurance. Imagine wearing that kind of energy on your finger! Its minimalist yet distinctive design allows for easy pairing with a variety of rings. Let the Infinite Wave Ring be a symbol of your unique journey. Stack it up, mix it, match it – your style, your rules!
Twist, Stack, and Shine: The Small Twist Ring as Your Base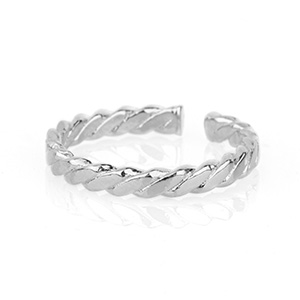 As you stack, play, and explore the possibilities, let the twists become a reminder that life is a beautiful symphony of experiences. This elegant Twist Ring boasts an intricate design that captivates the eye. Its delicate twists add a touch of sophistication, letting you build a stack that reflects your unique taste and style. Choose the Twist Ring as the anchor for your stack, and create a look that's uniquely you.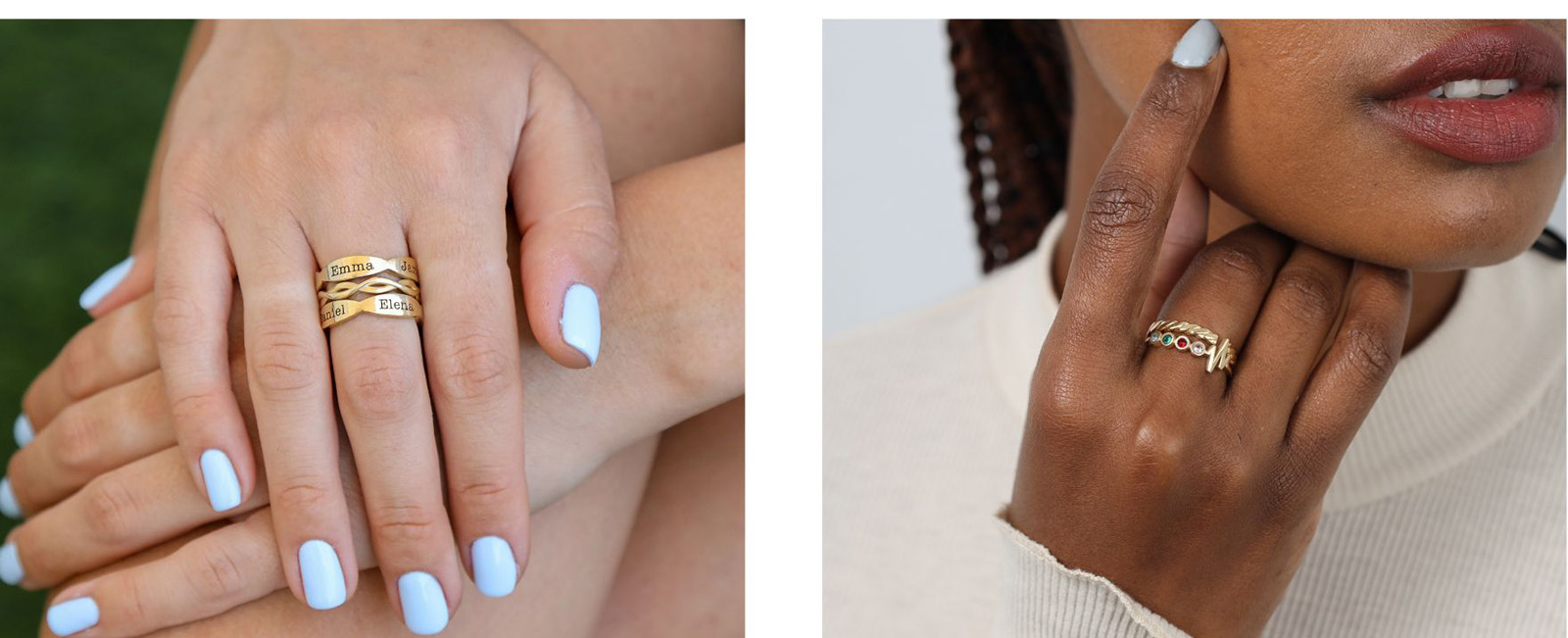 Occasions to Wear Stackable Rings: Everyday Elegance
Wondering when to flaunt your stackable creations? The answer is simple: any time, any place! From casual brunches to glamorous soirées, stackable rings are your ticket to elevating your style effortlessly. Whether you're dressing up for a special occasion or adding a touch of glamour to your everyday wear, stackable rings are your go-to companions.
In the enchanting world of stackable rings, the possibilities are endless. So, dive in, explore, and let your fingers become the canvas for your unique style masterpiece!