Tiger's Eye Meaning: Healing Properties and Secret Benefits
Precious stones carry deep meanings for those who wear them. The Tiger Eye is a semi-precious stone with a special aura. Tiger eye bracelets are especially popular because they look great with casual and dressy outfits alike. Plus, you don't have to worry about carrying around stones in your pocket or bag - wearing them on your wrist is much more convenient! As for the stones themselves, they come in a variety of colors such as golden brown, deep red, and green. Each color has its own unique set of healing properties and energetic vibrations.
Brown Tiger Eye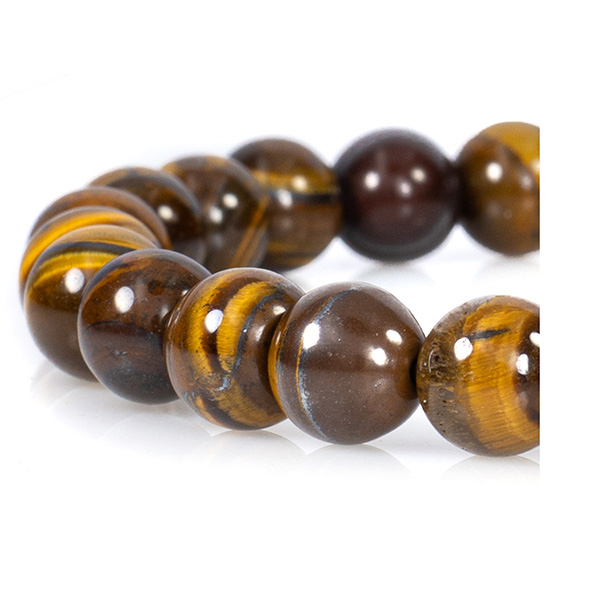 Tiger Eye jewelry with brown beads is the perfect accessory for anyone seeking clear thinking, confidence, and power. The deep brown color of the stone is said to embody the energy of nature, stimulating the mind and improving mental clarity. It is believed that wearing the tiger's eye crystals will give you the strength to overcome obstacles while boosting self-confidence.
Red Tiger Eye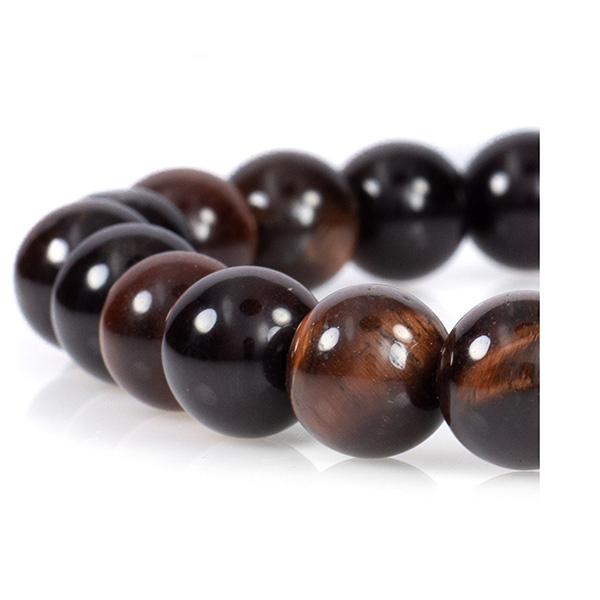 Red Tiger Eye Stone bracelet is an amazing accessory that can help to improve your self-esteem and confidence. Red bead bracelet contains beautiful deep red stones that are said to bring more luck in love. It is believed that the stone has healing powers, which can help balance and protect your energies. Its bold color will also draw attention to your wrist, making it a great conversation starter. With the Red Tiger Eye bracelet, you'll be ready to take on any situation with confidence and grace.
Green Tiger Eye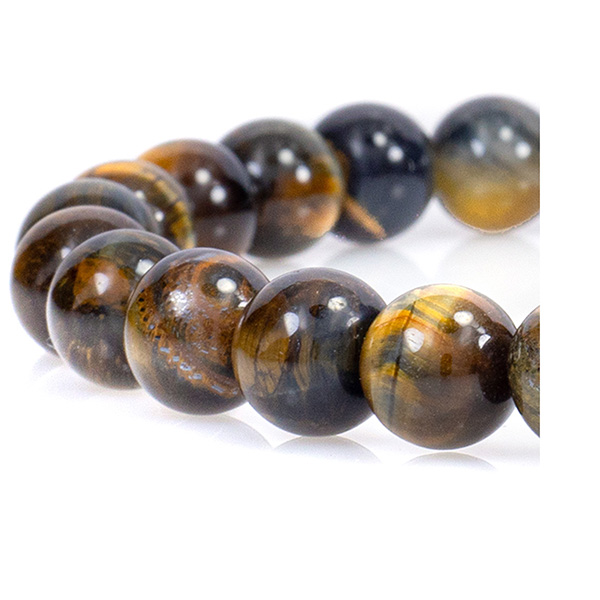 Green bead bracelet will be a powerful tool for motivation, balance, and healing. It is believed to be beneficial for assisting in balancing the body's biochemistry allowing for calming energies to be welcomed into your life. The bracelet has been known to help with the alleviation of seasonal depression, making it a great choice for those looking to stay energized and motivated throughout the year.
Tiger's Eye Jewelry
Our Tiger Eye bracelets are perfect for both men and women as a piece of jewelry, adding an eye-catching sparkle to any outfit. Not only is it stylish, but you can also get it personalized for a truly unique touch. From a special name to a meaningful date, you can create a perfect gift to cherish for years to come. Plus, the stretchy design makes these beaded name bracelets easy to take on and off.
Look over the full collection of Tiger's Eye Gemstone Bracelets by Talisa Jewelry and get inspiration for a lovely gift or simply a treat to yourself.