Show your connection to the stars
Aries, Gemini, or Libra? Zodiac Collection by Talisa Jewelry celebrates the unique strengths and characteristics of your astrological sign. Wear it as a symbol of your true self and let your cosmic energy show up. For an even more unique feeling - wear the zodiac signs of each of your family members.
Helena Zodiac Necklace will be a reminder of the power of our choices, and how they can shape our lives and destinies. Wear your zodiac necklace proudly, and know that your star sign carries an energy that can have a real and tangible effect on your life.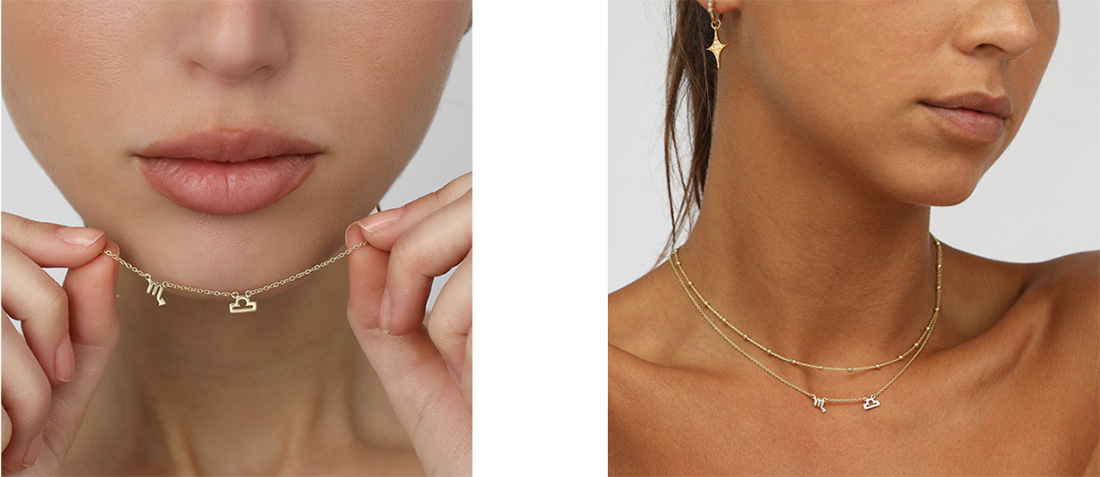 The zodiac sign jewelry is the perfect way to express your individuality and style. Whether you want to channel the mysterious power of your sign or just add a bit of sparkle to your look, zodiac jewelry makes a beautiful and unique addition to any outfit.

Look over the full Zodiac Collection by Talisa Jewelry and get inspiration for a lovely gift or simply a treat to yourself.